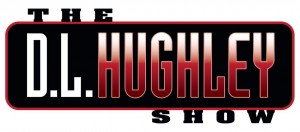 The D.L. Hughley Show is a daily entertainment afternoon drive program hosted by one of the brightest comedic minds
of our time. Easily connecting with today's Urban adults through great music and lively conversations, D.L.'s unique mix of
comedy and social consciousness takes listeners on an entertaining ride of no holds barred conversations
that are authentic and enlightening.
On-Air Schedule
Monday         2:00pm – 6:00pm
Tuesday        02:00pm – 06:00pm
Wednesday   02:00pm – 06:00pm
Thursday       02:00pm – 06:00pm
Friday         02:00pm – 06:00pm