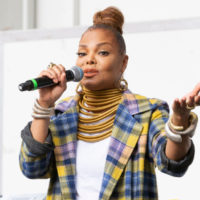 Exatctly 25 years after the original 1997 release date of Janet Jackson's sixth full-length album, The Velvet Rope, Jackson will release a new Deluxe Edition of the LP on October 7, 2022.
The special edition comprises B-sides and remixes, including two rare tracks ('Accept Me' and 'God's Stepchild') among the 10 bonus tracks that are now streaming. The compilation also includes a number of remixes that were previously exclusively included on CD singles.
In addition, remastered versions of Jackson's iconic music videos will also be available to watch on YouTube for the first-time ever in HD.
Pre-order the album Deluxe Edition of The Velvet Rope – here.
Editorial credit: lev radin / Shutterstock.com